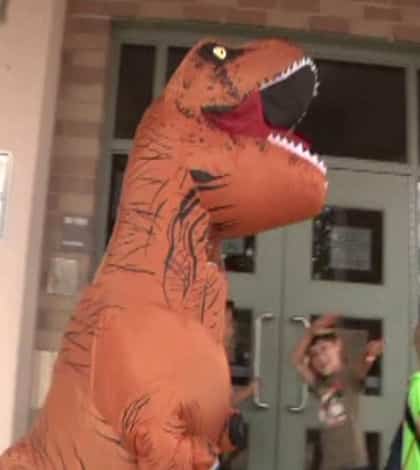 Who: Lesile Eggenberger.
When: posted on May/1/17.
Where: Did not say.

Why: To tech her kids to not care about what other people think.

What: Lesile Eggenberger bought this dinosaur of Amazon for $60 dollars and wore it to school
while picking her 2 children up who are Max who is 7 and Jacob an 8 year old.

My opinion: I wonder what her kids reactions were I think she is crazy or something because I would not want my mum to do that.