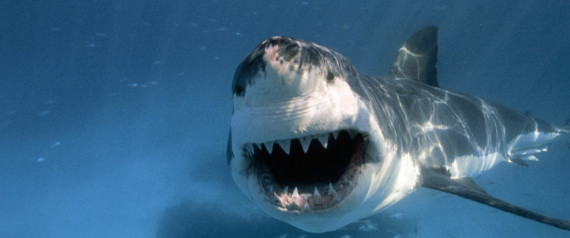 Sharks and Rays
Kinds of sharks
A frilled shark head is shaped like a snake snake. Bramble Sharks have a very long nose. Most sharks do not eat people.
What are sharks
Most sharks have a skeleton made of bone.
Shark sizes
The biggest shark in the ocean is a whale shark but they are harmless and they are 14 metres long. The littlest is a Spined Pygmy.
Shark shapes
The mako shark is shaped like a torpedo.
Where sharks live
Some live near the coast and some in the reefs.
Inside a shark
You can tell how old it is by counting the rings down his back.
Senses
A blue spotted ray has eyes on short stalks. Sharks and rays that lie on the flat sea bed have eyes on top of their head. You can't see a sharks ears.
Breathing
The shark breathes in oxygen and the water goes through the gills. As water passes over the gills oxygen is taken out. In fast swimming sharks water rushes into the mouth.
Take a bite
Shark teeth come in many shapes and sizes. The sharks teeth is made out of the same material as their skin. The great white shark lifts its snout and opens wide. Some sharks don't eat with their teeth.
Attack
Some sharks have bitten and killed people. Sometimes a shark might mistake a person for food. It's not a good idea to swim where there are lots of turtles and seals because sharks like to eat them. In some places nets are stretched across beaches to keep swimmers safe.